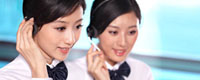 Tel: +86-532-86675626
Fax: +86-532-80615836
E-mail: info@flotation-reagents.com
Add: Qingdao export processing industry zone,Qingdao,Shandong,P.R.China

Skype: flotation-reagents



Product name : Methyl Isobutyl Carbinol

Product No. : MIBC
Details:
Methyl Isobutyl Carbinol

1.Characteristics:
Achromatic colour or kelly to brownish red liquid, with penetrating odor.

2.Q S:
MIBC

Item

Q S

Content

≥99%

Appearance

Achromatic colour
3.Application:
It is mainly used as foaming agent in flotation of coloured and rare metal and coal, which has the advantages, such as steady function, strong foaming ability, fast floating speed, excellent adaptbility to ore, substantial foam layer, easy to operate, non-toxic, in favor of improving environment and decreasing pollution. Different brands of this serie can be used with different characteristics of ore .It has the characteristics of high pertinence and good foaming effect.
4.Package:
165kg/drum

5.Storage:
To be stored in cool,dry, draughty enviroment and away from water, sunshine and fire.

6.Note:
hen using it, wear blinkers and anti-poison respirator, and keep it away from skin, eyes and oral cavity. If it happens, rinse with plenty of clean water immediately.