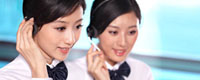 Tel: +86-532-86675626
Fax: +86-532-80615836
E-mail: info@flotation-reagents.com
Add: Qingdao export processing industry zone,Qingdao,Shandong,P.R.China

Skype: flotation-reagents



Product name : Thioglycolic acid

Product No. : TGA
Details:
Thioglycollic Acid

1. Characteristic:
colorless or light yellow liquid; with penetrating odor
2.Q S:
| | |
| --- | --- |
| Item | Q S |
| Content | 80%---99% |
| Specific Gravity | 1.3253(20℃) |
| Appearance | Colorless or light yellow liquid |
3.Application:
In addition of being used as the textile auxiliary & the leather tanning chemicals instead of Sodium Hydrosulfide;

It also can be used in the main raw material of cosmetics such as cold wave lotion and depilatory. Besides;

It also can be used to modulate into PVC and organic stibium and organic tin.

Isooctyl Thioglycolate, which is produced from this product after intensive processing, is a heat stabilizer of non-toxic chlorinated polyolefin

Last, but not least, it acts as an important agent for metallic ion such as iron, molybdenum, silver and tin, etc.;

It's also used in catalyst production in epoxy resin and bisphenol A.
It's used as the chain transfer agent in the prodution of Polycarboxylate superplasticizer.

4.Packaging:
260-270kg/drum,30kg/drum


5.Storage:
To be stored hermetically in cool and dry environment.


6.Matters and Attention:
Keep it away from skin, eyes and oral cavity. If it happens, rinse with plenty of water immediately