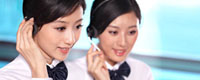 Tel: +86-532-86675626
Fax: +86-532-80615836
E-mail: info@flotation-reagents.com
Add: Qingdao export processing industry zone,Qingdao,Shandong,P.R.China

Skype: flotation-reagents



Product name : Dithiocarbamate ES(SN9#)

Product No. : 2015814105353
Details:
Dithiocarbamate ES(Sodium Diethyl Dithiocarbamate)

1.Characteristics:
White to slight grey yellow flowing crystallization or power forms,soluble in water and resolved in acid mediator solution.
2. Q S:
| | | |
| --- | --- | --- |
| Item | First Grade | Second Grade |
| Effective component content(%) | ≥ 94.0 | ≥ 90.0 |
| Free Alkali(%) | ≤ 0.6 | ≤ 1.0 |
3.Applicatin:
It is effective collctor for copper, lead, antimonite and other sulfide minerals. It has better collectivity than xanthate and dithiophosphate, which is with fast flotation speed and excellent selectivity. If it is used in flotation under high alkali conditions, it can improve the separation flotation effect between lead and zinc, with little or without any cyanide.
4.Package:
150kg/steel drum or 40kg/ppwoven bag
5.Storage:
To be stored and trasported in cool and dry environment, and can't be mixed with acid.
6.Notes:
Keep it away from rain, sunshine, smoke and fire. It can't be used in strongly acidic ore pulp to prevent resolving.